Welcome to the Future... SANIMI S.A. de C.V.
We specialize in Industrial Repair Services comprising electronic repairs, servoamplifier and robotic components reparation. Since 2005 we have been repairing electronic devices such as actuators, encoders, transducers, numerical control systems (CNC), laser, vision systems, power supplies, Programmable Logic Controllers (PLC).
Our current Capabilities includes equipment Surface Mount (SMT) for our testing and ensure proper operation.
All our repairs are rigorously verified using cutting-edge equipment, in order to provide guarantees of 3 months on all our services. We also check, calibrate and conduct performance tests in addition to repair, to ensure that our work meets the requirements of our customers.
SANIMI S.A. DE C.V. also offers sales of remanufactured electronic modules.


Our goal is to serve our customers
About SANIMI
We are the leading technology company that continually sets the standard in Industrial Electronics Repair...
Services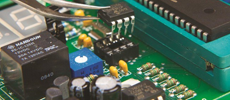 Our commitment to clients is to provide innovative solutions, best-in-class customer service, impeccable service...
About us ...
The SANIMI brand continues to gain awareness and recognition throughout the world as a trusted solutions provider. With more than 10 years of experience we are the technology leader that continually sets the standard in the industrial electronic repair business.
To support your industry
We have a decade of experience servicing the repair needs of discrete manufacturing, process control and infrastructure industries.
To support all your automation repair needs
Our team has experience with more types of equipment and broader suite of service solutions than anyone else in the business.
To reduce transaction costs and save money
We will provide solutions to your repair needs and you only have to deal with one source.
To work through your integrator
And get the industry's best repair services from

SANIMI

Industrial Repair Services.

Mision
Dedicated to supplying repairs to the industry by meeting the highest quality standards.
Quality Policy
Striving to lead the field in delivering superior industrial services.
Diversity Policy
Providing opportunities for minority enterprises to ensure their fair consideration as vendors of our goods and services.
Environment Policy
Committed to the protection of the environment and the conservation of natural resources as well as the well being of our community.
SANIMI

Industrial Repair Services

Reliable support to continue working and protecting the environment
Services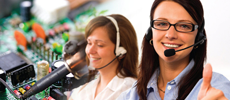 Our commitment to clients is to provide innovative solutions, best-in-class customer service and exceptional quality in everything we do.
SANIMI have many capabilities such as Servoamplifiers reparing, Speed Controls, Industrial Screens (HMI), Industrial Power Supplies, Programmable Logic Controls (PLC), Industrial Computer (PCC, PG).
The solution to your needs in one place, at the best cost with high quality. Delivery of integrated services solutions:
Repair Services:

Repair for 2,500 brands and over 120,000 different part numbers of virtually every type of drive, HMI, PLC, I/O, cicuit card and more.

Scheduled Maintenance:

Services customized to extend the life of your installed base and save your money.

Integrated Manufacturing Support Services:

Subcontract repair services, provides solutions for keep you going on.

Remanufactured Equipment:

Products repaired to "like new" condition and utilized as additional spares or immediate replacements. Thousands of parts available! All carry a one year warranty and are available for immediate shipment.

Advanced Shipment Exchange:

Option available to receive some refurbished products within 24 hours for intermediate problem resolution and send your defective item at a later date.

Testing:

Diagnostic services to determine if your spares inventory is serviceable.

RUSH Service:

Available for an additional fee, moves your repair to the front of the queue for faster service.
Setting the Standard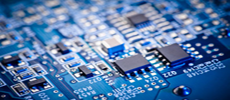 Delivering quality quickly and consistently.
Providing premier, accessible customer support through our network of sales representatives and self service features online.
Being customer-driven and consultative to each client's unique needs.
Remaining on the cutting-edge of technology.
Utilizing state-of-the-art test equipment.
Consistently developing new capabilities through aggressive research and development
Being an environmentally conscientious company and helping our customers do the same.
Additional Services are available from SANIMI, the Global Specialist in Industrial Repair Services.